As far as payment modules are concerned, it can be said that they are the most important plugins of an online store. Payment is not possible in a shop without payment modules and plugins. Payment modules are responsible for connecting a site to payment gateways for customer settlement.
You may be able to show a product to customers in your store or explain its specifics, but without having payment forms and connecting your site to payment gateways, you cannot sell it to customers through your site.
You need programming to be able to connect your store to a bank or exchange payment gateway, and aside from the general programming discussion, it takes time and money to connect your site to payment gateways.
For this reason, the owners of the payment portal produce forms for your convenience so that you can connect your site to the payment portal easily and in the shortest possible time.
In addition to ease, since most of these plugins have been developed by payment gateway programmers, they are much more optimally and securely programmed. Perhaps if you want to do this programming yourself from the payment portal connection side of the site, you cannot guarantee its safety.
Here we mean the security of plugins and payment forms not only to disclose your website information; It is possible that a hacker could use your site facilities or services by forging server-side requests without paying.
The NopNop team prefers to go programming to build a lot of features on the site, but payment gateway modules are one of our favorite things to go to payment gateway plugins themselves.
Currently, more than two hundred plugins have been produced by different developers for Nopcommerce CMS, of course, many of these plugins are available for free for users, but some of these plugins are not free as per the policies of the manufacturer.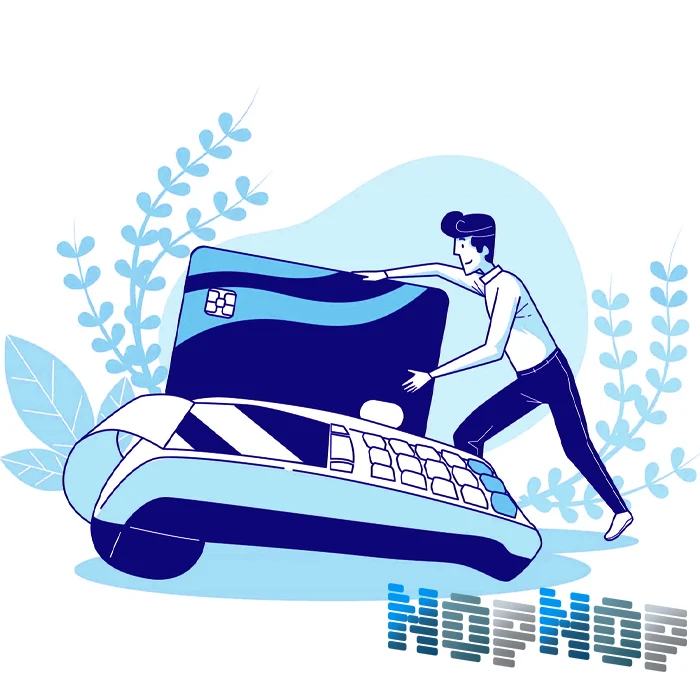 Of course, the number of these plugins is increasing every day, and there are also many plugins that are written specifically and accurate statistics are not available.
We can almost say that for Nopcommerce you can easily connect your site to payment gateways in any country. Though in Iran you don't need many such payment gateways but we at NopNop site try to put all the plugins for you so that you don't have any problems with downloading and activating them.
The plugins and checkout forms in Nopcommerce are very simple. The only thing you have to do is download one of these plugins and activate it on your site, depending on the version of Nopcommerce you are using.
Then it is sufficient to register on the site of the desired payment gateway and define some variables in the payment form of your site; Connect the site to the payment gateway. If you encounter a problem while setting up any of the payment gateways, you can consult our experts to solve your problem.
Payment modules are not only used to connect sites to payment gateways, you can use some of these plugins to connect your site to your digital currency wallet so that customers can pay for products or services from currency exchanges.
Nopcommerce CMS has always been more advanced than other CMS in the field of offering products and services for online stores. For this reason, it is very logical that this CMS is more professional than other existing CMS in the field of payment forms and connection to payment gateways.
Any type of checkout you can imagine, there is a plugin or a possibility to do it in Nopcommerce CMS. There are also in-person delivery and checkout plugins from the nopcommerce team and other developers for the nopcommerce CMS that you can use.
In short, there are no restrictions on payment gateways in Nopcommerce. You can even use different currencies for different portals, which is not possible in many CMSs, even with the plugin installed.
The NopNop team always tries to keep plugins and payment modules up to date for you, dear users. If you see a new Nopcommerce plugin on other sites that is not available on the NopNop site, we would be happy to report this deficiency to our support team.